Aircraft Consulting & Management
Private aviation is a valuable tool for businesses throughout the world. Our consulting services have helped businesses from a variety of industries evaluate all of their private aviation options.

Harrel Timmons
Founder / President
Harrel Timmons
Founder / President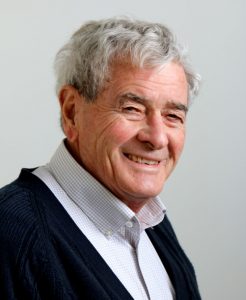 With more than 53 years in the aviation industry, Harrel has achieved many professional accomplishments: Illinois Aviation Hall of Fame Inductee, Retired FAA Designated Pilot Examiner, Certified Aircraft Mechanic / Inspector, Retired Check Airman, 18,000+ Flight Hours, and numerous type ratings for a variety of jets. In addition to his aviation career, Harrel holds a Masters in Engineering and Bachelors in Business Management.
Like most people in the world of aviation, Harrel fell in love with aviation as a hobby. By profession, he was an engineer for Caterpillar Tractor Company until his hobby of aviation changed to a career in 1969 when he founded what is now known as Jet Air, Inc.
Harrel enjoys flying antique airplanes, fishing, golfing and teaching his grandchildren how to fly.

Phillip Wolford
Vice President / Partner
Phillip Wolford
Vice President / Partner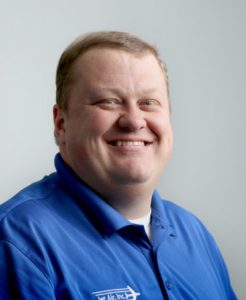 Over the last 20 years, Phillip has played a key role in the growth and development of Jet Air, Inc. Clients travel from all around the world to work with Phillip to acquire and sell their business aircraft because of his diverse knowledege and trustworthiness. His leadership and customer-focus led him to quickly become the Vice President of Jet Air.
Phillip started flying at age 12 and he currently holds an Airline Transport Rating with a Citation Type Rating and private license in helicopters. Phillip has a Bachelors in Business Adminstration from Western Illinois University.
Outside of work, Phillip is a Director on the board of the Illinois Aviation Trades Association. In his spare time, he enjoys flying vintage airplanes and spending time with his wife and two sons.

Matt Wolford
General Manager / Partner
Matt Wolford
General Manager / Partner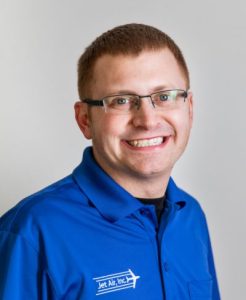 Since he started in 2006, Matt has built relationships with new clients and generated long-term contracts for every department of Jet Air. As General Manager, Matt oversees the daily operations, expansion projects, and aircraft management out of the Iowa City location. His aviation knowledge and attention to detail have also proven extremely valuable for sales and acquisition clients.
Matt has a Commercial Pilot's license and Flight Instructor, Multi-Engine, and Instrument ratings. Matt received his Bachelor's degree in Communications and Management from Western Illinois University.
In his spare time, Matt enjoys flying vintage planes, spending time with his wife and son, and volunteering at their local church.
Services
Jet Air is using over 50 years of Aviation industry
experience to offer a variety of client focused solutions.
Speak to a Representative
Whether you're considering Air Charter, Jet Card, purchasing an aircraft, or other solutions, it is helpful to have an experienced professional on your side. We understand that every business is unique and we can help give you a customized solution.
Consulting Team Member
+ 1.888.253.8247